Why ejob
ejob differentiates itself by providing a constructive platform that will set the industry standard in the blockchain world for connecting an individual in search of a service with an individual or organization providing that particular service. E-job will allow virtually any service to be advertised on its platform, users on one end will be able to search for services they need on a local and global scale and vice versa, service providers can advertise on a local or global scale.
ejob is completely decentralized, there's not any room for fake reviews, fake ratings, late payments to service providers, or getting scammed on a service you payed for. E-job will utilize smart-contracts to ensure the work or service payed for is completed and will hold funds until all negotiated terms of both parties are met. E-job is here to change the way business is done with blockchain!
Service Fee's
If you search the internet for "Freelancing sites", you'll find many. The one thing they all have in common are the fees they charge to both the client and Freelancer. These fees are usually around 20% for the freelancer, and 5-10% for the client.
Online services
In today's times, most freelancing sites limit their services to jobs that can only be completed online. How is ejob different in this area? E-job connects demand for offline services with local supply.
Cryptocurrency
It is rare to find freelancing sites that accept payment other than Credit Card, PayPal, E-check, Bank Transfer, etc. ejob not only accepts the above listed ways to pay, but also multiple types of cryptocurrency payments.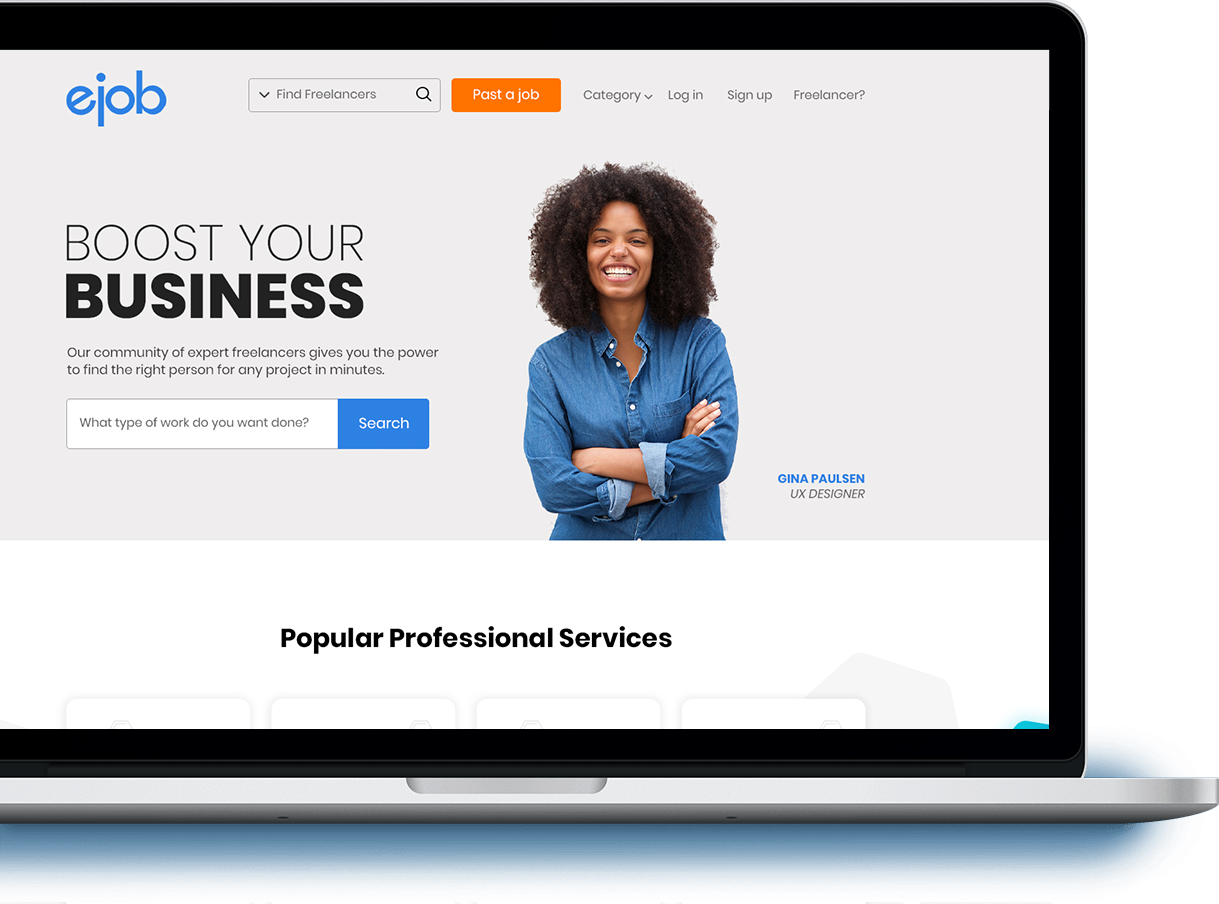 Thats why we are developing
A platform that will enable professional service providers as well as those in search of services to connect with each other. To provide a secure & transparent manner of doing business we've also implemented the use of smart-contracts.
Our Fees
At ejob we're ambassadors of blockchain technology & cryptocurrency, thats why we accept multiple types of cryptocurrency payments: BTC, ETH, LTC, and E-job tokens. To add our 2 cents to the industry we reward users for paying with cryptocurrency.
Using all of the discounts listed beneath will provide you with a 3% fee discount on your orders.
Paying with Cryptocurrency
Online & offline services
Whether you're an app developer, graphic-designer, mechanic, plumber, or landscaper there are no limits to what can be hosted on this platform.
Obviously, someone looking for a plumber must have a pretty urgent need, ejob will use one's location to directly cater the best services nearby to the consumer in need.
On a different note, a consumer looking for a web designer can use E-job to find somebody local, however a service such as this one could be outsourced to any web designer in the world. We give the consumer the option to connect with a service provider locally or globally based on their individual necessities.
Who is Olly?
The main goal in this mission is to connect consumers to the right service provider. The future of ejob is going to be something like having a Personal Assistant. Someone that knows who you are and where you're values, interest and priorities lie, that's where Olly comes in.
Whenever the user inserts a search query (asks a question) Olly will match the user to one service provider. Olly is not interested in showing you 100's of choices, Olly is interested in showing the perfect result.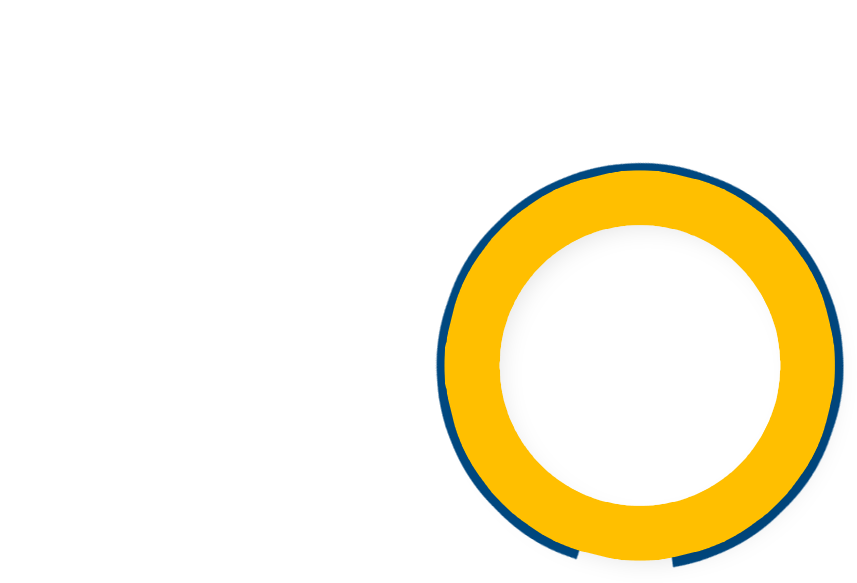 Olly also speaks
You
I need someone to paint my house by within the coming week
O

lly
Hi *name*, good to have you back.
How many walls are we talking about? And what colours do you need?
You
I need 12 walls to be painted in white.
O

lly
I'm assuming that there are 3 ceilings included, is that right?
O

lly
I found your perfect match, this is the type of person I know you'll like. Only problem is, he is only available for next week.
You
Okay, I trust your judgement, please book him.
O

lly
Okay, the price will be $899,- and he will be done in 1 day. Please confirm.
O

lly
Great! The appointment is booked. Glad I could help, I'll keep you posted, Bye!
O

lly listens to your input
The user inserts a search query (asks a question), the ejob AI will match the user to one single person or company.
O

lly asks you for input
Olly will determine if it has enough information to complete the matching proces, if not it will ask more input to fullfil your request.
O

lly is smart
With every activity that takes place on the ejob platform Olly gets smarter, based on this data Olly will be able to think with you and serve the user as good as possible.
O

lly is crossplatform
Olly is available on multiple platforms. You can use your phone, tablet, desktop, Amazon Alex, Google Home, Siri and all other future platforms where Olly can be of any value.
Our team is working hard to achieve all of these things
2019
Q1
Frontend development
Who is Going to Deliver?
Menno Kater
- Founder & advisor
Menno was previously an infantry soldier in the Royal Netherlands Army. In 2016, he was fascinated by the cryptocurrency industry, and devoted most of his time to understanding it. He soon involved himself in finding a solution to regulate the highly unregulated ICO sector, and as a result is now the CEO of Cpollo – a platform that fully screens and evaluates ICO's to provide full transparency and safety for investors.
Skills: Discipline, Management, and Execution
Drew Tomich
- Business Strategist
Drew is an experienced content creator, and social media director. He has worked on several crypto projects, and as an avid writer has proven himself valuable in many areas. His firm knowledge in technology has demonstrated to be very useful in the crypto world. He will graduate university this year with a degree in Management Information Systems.
Niels Boorsma
- Ceo & founder
Niels worked in the Technical Security Industry for the past five years as an Account Manager. He involved himself with blockchain in 2016 and started his blockchain experience with Cpollo. After this he began searching for ways to use his experience and entrepreneurial skillset to offer something new to the industry.
Skills: Leadership, Negotiation, Administration
Rachid Kbiri
- Digital Creative Director
Rachid has owned and operated his own web agency for a number of years. He is a professional in the conceptualization, implementation, and design of digital products. In the web agency he created powerful and high quality concepts. With a love for technology & innovation he took part in ejob to build future strategy and creating long-term value.
Skills: Innovation, Concepting
Koimat Weldon
- Community Manager
Koimat is a competent customer oriented person with a good experience in customer service. He has a bachelor's degree in tourism management. He is also a crypto enthusiast since 2016. Koimat is continually developing his skills and abilities to help the Ejob community.
Serhat Tomar
- Project Manager
Serhat specializes in the optimization of internal structures and processes in the organizational atmosphere. His background in web development, psychology and sociology has proved to be helpful in the design, group cohesion and development of ejob.
Skills: Team Management, Concepting
Winston v/d Pol
- Full Stack Developer
The man behind the scenes, as a Full Stack Developer Winston is working daily to ensure that every single detail on ejob is working properly. His expertise and knowledge lies in application programming and systems development.
Skills: Software Developing, Systems Design, Programming
Token details
The ejob token is used on the platform as a form of payment. Paying with ejob will give the user a couple of advantages:
- The most secure form of payment
- Direct release of funds
- Get a discount on job fees
The token will be distributed through multiple channels, as a proffessional you can choose to be payed in ejob token. This way you could benefit of the growing value of ejob as a company.
The platform comes with a digital wallet where you can hold your tokens. Token holders will get advantages on our platform in the form of rewards. There will be multiple jobs to execute within the ejob platform itself. for example: being a jury for escalated jobs. We believe in a decentralised future and including the people to form a community.
Token Name

Ejob

Token Short Name

Ejob

Circulating Supply

18.601.104.661 tokens

Maximum Supply

60,000,000,000 tokens

Token Type

ERC20
View whitepaper
Downloads
ejob Desktop Wallet - Public Beta - 0.0.2
The wallet is aimed at beginners who would like to use a simple one-click desktop wallet. This is a single token and Ethereum only wallet.
This wallet will only interact with the ejob ERC20 contract.
The web wallet is open-sourced software licensed under the MIT license.